February 10, 2010
Bee Yinn of RasaMalaysia.com invited me to guest post for her Chinese New Year roundup on her blog. Why, woman, I thought you'd never ask! 🙂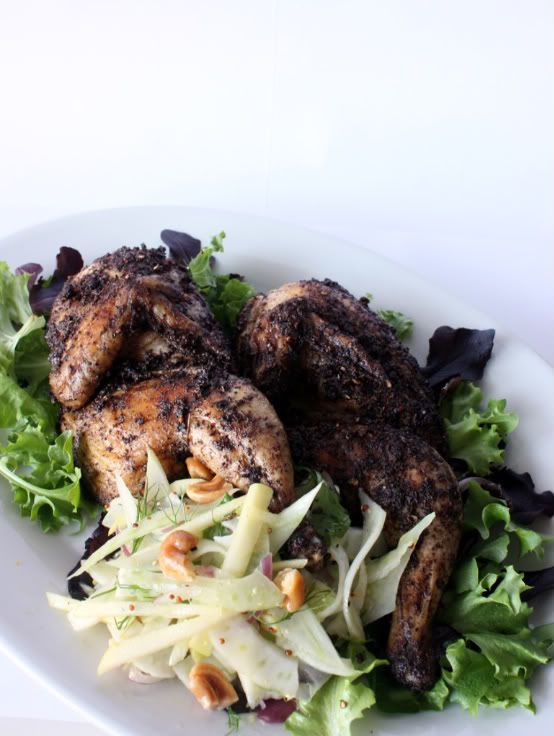 I've decided to share a roast chicken dish with her and her readers because roast chicken is a chockful of prosperity goodness to eat on Chinese New Year. This is unlike the traditional Chinese roast chicken fare, I've supped it up with some Szechuan peppers and vanilla. You're going to call me crazy but that vanilla powder I've included in my recipe gives a special savoriness to the roast chicken. It's like all the spices melded together in perfect harmony. On the side, I served my chicken dish with a fennel and apple pickle and cashew nuts.
This Szechuan Roasted Chicken is absolutely wonderful and so simple to make. I won't be going back for Chinese New Year this year but this roast chicken made me feel a bit better. I made it for my family in mind and I know they would love it as much as I know you would too. 🙂
Happy Chinese New Year guys! For full recipe, visit Rasa Malaysia for the full post of my Szechuan/Sichuan Roasted Chicken Recipe!