October 18, 2009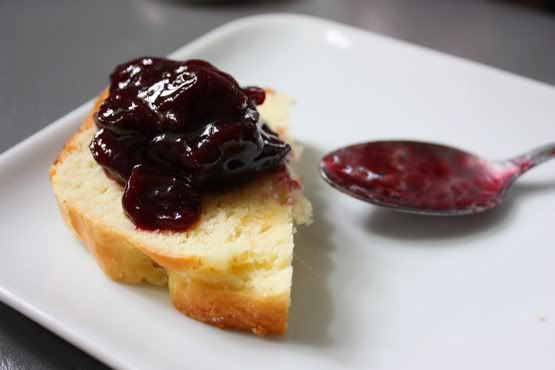 Bing Cherries has to be my favorite fruit during summer, after watermelons and grapes. There was an abundance of cherries in my home too, at one point, I didn't know what to do with them after I made that lovely Apple Cherry Pie and Cherry Cake. Then, I decided to make jam with them for the winter months by canning them.
Yeah, right… the jam didn't even make it till Autumn!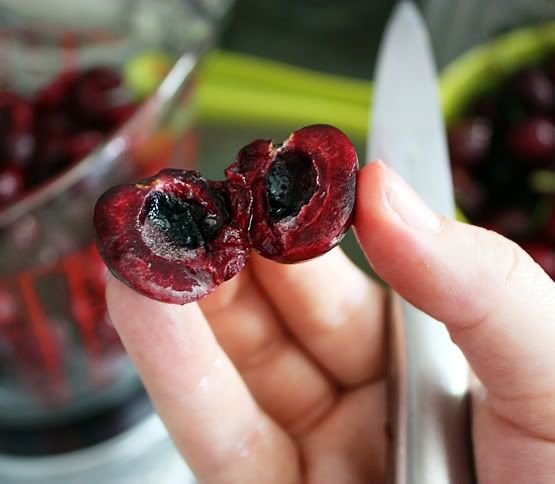 We binged on the jam like there was no tomorrow because ..well, it's delicious. These succulent fruits made an excellent preserve. The Bing Cherry recipe is the simplest you'll ever see and there might be more pictures than words for this post.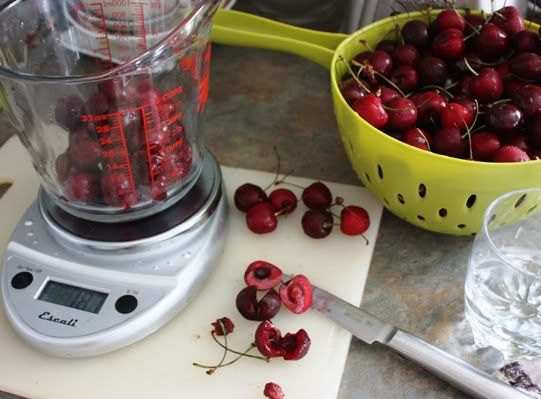 Bing Cherry Jam recipe:

1500 grams of pitted Bing Cherries, this is the weight of the cherries without their pits.
150 grams of granulated sugar
1 Tahitian vanilla bean, halved
1/4 teaspoon lemon zest
1 tablespoon lemon juice
a pinch of salt
Method: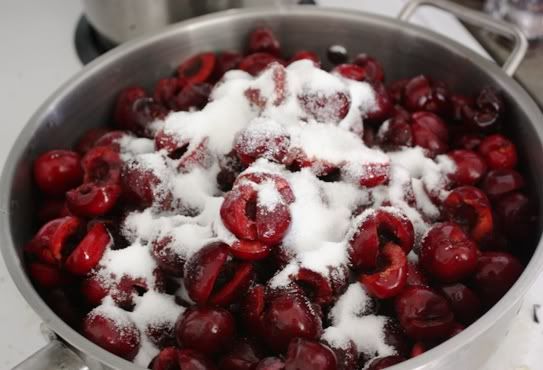 1. Pit the cherries and put them in a large heavy pot. Add the rest of the ingredients in, stir to combine and turn on heat.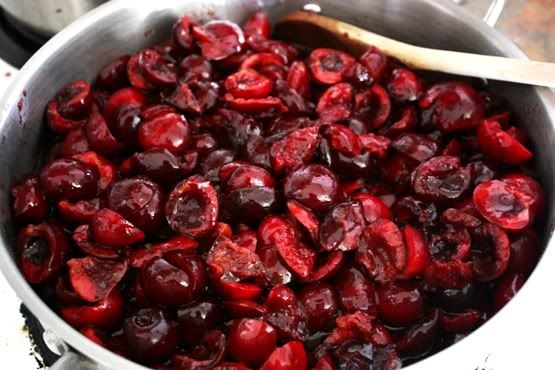 2. Let the cherries come to a boil and then lower heat to a low. Skim off any scum that will appear on the top. This an important step so that your jam do not turn cloudy.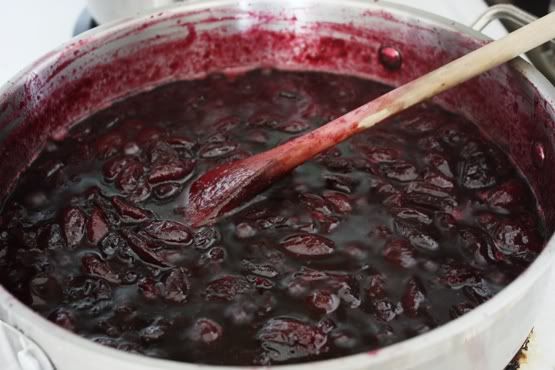 3. Cook the jam down to about half, it should be thick and be able to coat the back of your wooden spoon. And don't forget to toss the vanilla bean out after you're done. It took me about 45mins – 1 hr of cooking with the occasional stirring.
Can your jam using the traditional canning process and it will last for up to a year. Honestly, I don't think it will last that long.
This recipe makes approximately 4 cups of jam. This Bing Cherry jam is great on toasts, making pastries and sauces. I think it would be a great replacement for cranberry sauce on Christmas too!
I am also enrolling this jam recipe to Aimee's UtHC Virtual Jam Swap!: http://www.underthehighchair.com/2009/06/announcinguthc-jam-swap-09.html